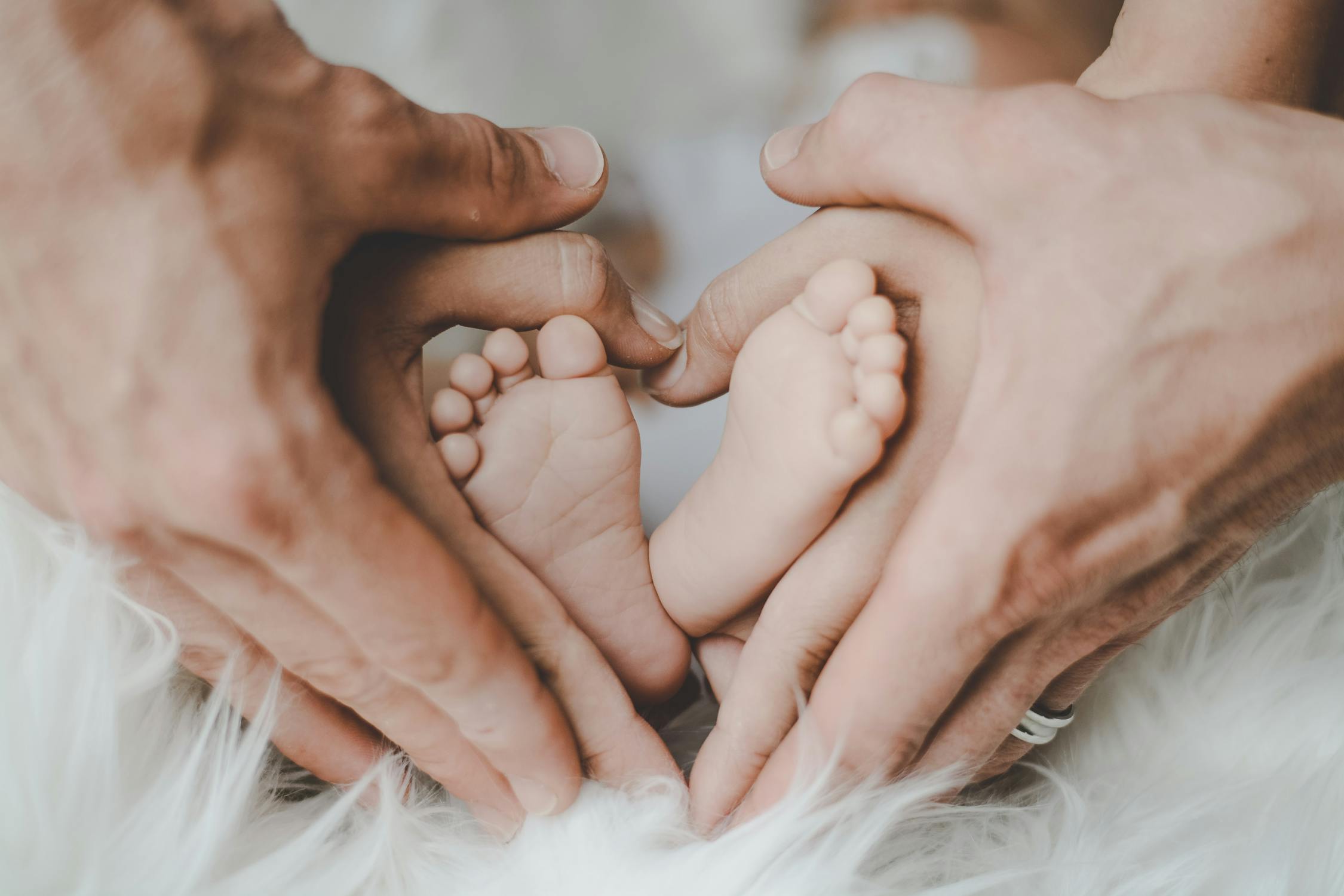 Bottomless mugs of coffee. Sugary snacks. Sleeping pills. Parents have long relied on a variety of things to help them get through the day.
But modern-day expectations—along with the pressures of balancing work and home—are spurring guilt and anxiety, leading some moms and dads to search for new ways to relax without the woolly-headed side effects of alcohol or medication.
Enter cannabidiol, or CBD, a chemical found in industrial hemp. CBD has shown promise to aid with a variety of issues, such as anxiety, chronic pain, inflammation, and sleep disturbances (1). Unlike THC, the main chemical found in marijuana, it doesn't make users high and, according to the World Health Organization, it does not appear to be addictive (2).
CBD Is Everywhere Today—Which Products Are Legitimate?
CBD use is growing among all adults in the United States, not just parents. The Brightfield Group, a cannabis market research firm, says CBD sales are expected to reach $22 billion by 2022 (3). 
But is it safe to use? 
So far, the Food and Drug Administration has approved only one drug containing CBD: Epidiolex, which is used to reduce seizures associated with two rare forms of epilepsy. The agency recently held a public hearing at the end of May to gather information about the safety, manufacturing, product quality, and marketing of cannabis or cannabis-derived compounds, including CBD.
The cannabinoid is making headlines in part because of a new law. The 2018 farm bill legalized the production of industrialized hemp, which it defined as cannabis containing less than 0.3 percent THC, a move expected to help CBD vendors.
CBD products come in a variety of delivery formats, from edibles, to tinctures, in beauty products and relief creams —heck, it's even in some sexual lubricants.
While some companies selling CBD products perform third-party lab testing and tout rigorous protocols to ensure purity, sadly, there aren't central regulations to ensure high-quality standards, which means there's plenty of snake oil on the market.
A 2017 study analyzing 84 CBD products from 31 different companies found that the amount of CBD on the label was often inaccurate. Perhaps most concerning, THC was detected in 18 of the 84 samples. Some of the products had levels of THC roughly equivalent to "a few deep puffs" on a joint, according to Dr. Brian F. Thomas, one of the authors of the study and a senior research scientist at RTI International, a nonprofit research institute.
Worried about the purity of your CBD? 
We got you covered—All Enhanced Health Products CBD is third party tested and every product comes with its own COA (Certificate of Analysis). Browse our available CBD products here.
CBD Can Alleviate the Stress of Parenthood
Families in the United States face anxiety-provoking challenges, especially when juggling home life and work, researchers say. There is no federally mandated paid parental leave, no universal childcare, no universal health care—the list goes on.
That makes parenting hard in "a new, novel and increasingly frightening way," said Caitlyn Collins, an assistant professor of sociology at Washington University in St. Louis and author of the book "Making Motherhood Work: How Women Manage Careers and Caregiving (4). 
"Exhaustion, chronic stress, little exercise and free time—these have public health consequences."
Parents today also tend to spend more time working, said Dr. Elizabeth M. Fitelson, a perinatal psychiatrist and director of the Women's Program at the Columbia University Medical Center's department of psychiatry.
In addition, she said, it can sometimes seem as though "there are a million and one ways to do parenting wrong and there are plenty of people willing to tell you so."
Over the last year, she added, some of her patients have asked about CBD oil and its effectiveness for anxiety or insomnia.
"If someone tells me they're using it and it's helpful for them and it doesn't appear to be causing side effects, I'm not judgmental about it," she said. "But because we just don't know enough about it, it certainly wouldn't be anything I would recommend."
Tara-Lynn Bailey, 25, a student and the mother of two young children in Proctor, Oklahoma, has been taking CBD oil to help calm her anxiety for about a year.
"I feel like it's just made my life easier," she said. "I don't want to call it magical," she added, but she feels "1,000 times better" when she uses it.
When it comes to relying on CBD to ease the anxiety and stress that accompanies parenthood, "there are worse things, for sure," said Dr. Lucy Hutner, a reproductive psychiatrist in New York City. 
"We're all doing parenting in the way we do best," she added. "Nobody does it perfectly."
SOURCES
1. https://www.health.harvard.edu/blog/cannabidiol-cbd-what-we-know-and-what-we-dont-2018082414476
2. https://www.who.int/medicines/access/controlled-substances/5.2_CBD.pdf
3. https://www.forbes.com/sites/irisdorbian/2019/05/20/cbd-market-could-reach-20-billion-by-2024-says-new-study/#25cebf0049d0
4. https://www.nytimes.com/2019/04/12/parenting/cbd-oil-safe.html
Visit our Enhanced Health Products Online Shop and find your favorite CBD product.
This website contains general information about medical conditions and treatments. The information is not advice, and should not be treated as such.
The information in this article is intended for informational purposes only and not intended to diagnosis, cure, or treat any healthcare issue. 
Our products have not been approved by the FDA and should not be considered for use as a nutritional supplement.
Please consult your doctor or other appropriate medical professional before adding CBD or any of our products to your routine.