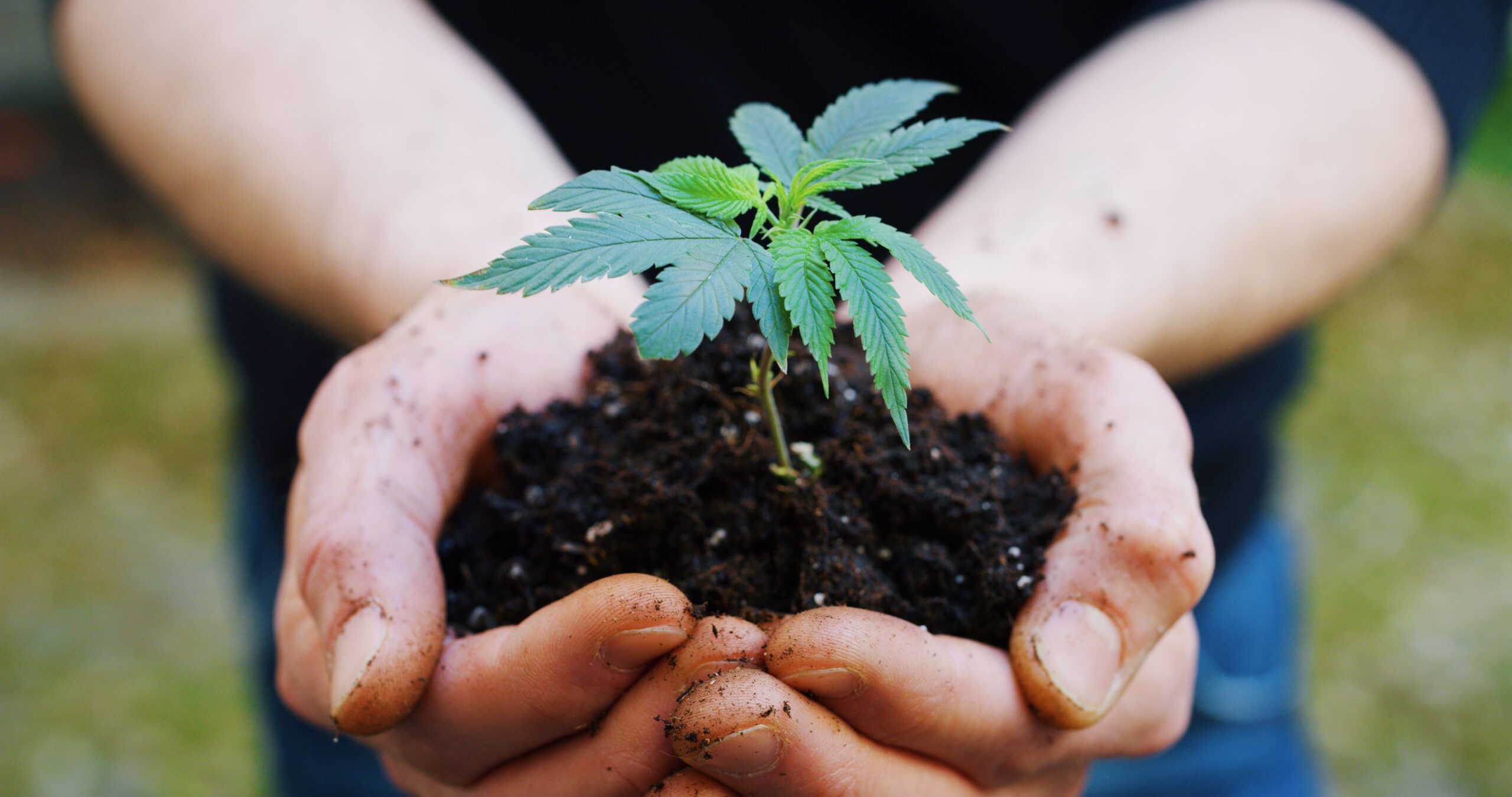 IT'S ALIVE!!!
Maybe you haven't used CBD (short for cannabidoil) the little molecule found in agricultural hemp, but there's a very good chance someone you know has. The stuff is everywhere and can be found in virtually everything. Oils. Capsules. Gummies. Chocolate bars. Heck, even Coca Cola is in talks to start adding CBD to their beverages, and Edible Arrangements is adding it into their candy flowers via their *Edibles* line. (For the record, the FDA considers it illegal to add CBD to any food, or to label it as a 'Nutritional Supplement', so I guess we'll see how long Edible Arrangements sells this product.)
And, oh boy, some of the 'benefit' claims are astounding.  "CBD cures cancer!"  "CBD brought my senior dog back to life!"  "Give CBD to your child for *insert terrible idea here*!" These claims are so astounding, and very untrue, that the FDA had no other choice than to issue letters of warning to over twenty different companies (at the time this article was written) (7).
We at Enhanced Health have read the warning letters and article upon article regarding the FDA and false claims.  Turns out, the folks over at the FDA are on board (kind of, eh, a little) with CBD. One of the problems they're having, and admittedly us too, is with the renegade upstart companies not doing their research, selling bad product, or at the very least, not covering their hind parts.
On the positive side, CBD might have the potential to do a lot of good. Current studies have shown it capable of aiding with sleep (1), aiding with the issues that arise from arthritis (2), treating seizures (Epidiolex is FDA approved for this reason), and there are many studies being done to test how CBD can help with opiate addiction (3) and various forms of anxiety or stress (4). It's not a snake oil, as many mainstream media outlets are having sensationalized fun saying. However, it's also not a cure all.
The full spectrum (for you CBD savvy readers, pun entirely intended) of what CBD is is still a bit of a mystery. The side effects are few thus far, and yes, one is potential liver damage (5).  Please follow the link for clear information on that one. As for the others, well, let's see…acute lethargy when used with alcohol. Yep, anyone that's ever taken CBD can attest to the solid fact that CBD can cause drowsiness.  The interesting, and sometimes helpful, little thing about CBD is how it works with our own endocannabinoid system (ECS, for short).  What that means is, in our ECS we have two receptors, CB1 and CB2, and when CBD activates within our bodies, it works with these receptors.  CB1 deals mostly with the brain and neurological pathways.  CB2 is mostly below the neck, to put it simply. The scientific description of how CBD works with our ECS would take a lot longer to explain than this article, so I'll make it brief:  basically, CBD seems to work as a sort of yin to some of our yangs of internal woes. If we're already fatigued and tired, well, CBD may exacerbate that feeling, especially if a depressant like alcohol is added to the mix.
Also, as a yang, CBD may interact with other medications, very much like a grapefruit does with blood thinning and other medications. Therefore, we at EHP always suggest you speak with your doctor prior to trying CBD.  We're not physicians.  We just know a little about the little molecule called CBD, and we definitely want our customers to be informed before they buy!
Ok, so now that the science is on the table, let's talk about this love/hate relationship between the FDA and CBD. To repeat, Epidiolex is the ONLY CBD product that is FDA approved. Our products, along with every other company out there that sells CBD is NOT FDA APPROVED, unless it's Epidiolex. The FDA has been sluggish to hand down a blanket statement or approval of any other CBD product, mainly because of what we touched on earlier:  everyone wants a space on the CBD bandwagon.  Sadly, now every Tom, Dick and Mary has slapped a label on their product and is selling it as CBD.  Unfortunately, many are making claims about their products which are grossly unfounded.
We're riding a roller coaster of uncertainty in the CBD business, folks, and EHP, along with other reputable brands, could really use some help from the FDA to clear the road of dangerous debris, not just for us as a business, but mainly for the safety and health of those who use CBD.  Representatives from several states have voiced their cries for the FDA to set guidelines.  Senators across partisan lines have even gone so far as to issue an ultimatum to the FDA regarding a timeline for when they will set these guidelines (6). We all know CBD isn't as benign as Vitamin C, but it also doesn't seem to be as toxic or destructive as many drugs already approved by the FDA and currently on the market.

KNOW YOUR PRODUCT!
Therefore, until the FDA gets a handle on their place in the CBD movement, we at EHP would like to encourage the reader to do the following things prior to using CBD.
First, talk to your doctor.  Because CBD can cause adverse reactions when used in tandem with some other drugs, we thoroughly recommend you consult a physician before use.
Make sure whatever CBD you buy is THIRD PARTY TESTED by a verified lab. You can contact the third party lab to confirm the results are valid.
Ask for the Certificate of Analysis (COA).
Be sure the 3rd Party test includes a test of heavy metals, toxins and pesticides.
Verify the CBD is NON GMO and Certified Organic.  Hemp likes to absorb EVERYTHING around it and in its soil.  Good soil+no chemicals=good CBD.  A valid third party testing facility will be able to answer any questions you may have, provided you have the lot number from the container.
Lastly, and it's really important, guys, PLEASE don't buy 'gas station' or 'the cheapest' CBD online. If it was cheap to purchase (ex: 1000mg for $20) and you can't verify any of the things listed above, DON'T BUY IT!!
SOURCES: 
(1) https://www.sleepassociation.org/sleep-treatments/cbd/#:~:targetText=CBD%20and%20cannabinoids%20and%20have,restful%20sleep%20and%20treat%20insomnia.
(2) https://www.arthritis.org/living-with-arthritis/pain-management/chronic-pain/arthritis-foundation-cbd-guidance-for-adults.php
(3) https://psychnews.psychiatryonline.org/doi/10.1176/appi.pn.2019.9a31
(4) https://www.medicalnewstoday.com/articles/319622.php#cbd-oil-and-anxiety
(5) https://www.healthline.com/health-news/can-cbd-hurt-your-liver-what-to-know-about-a-new-study
(6) https://www.bostonglobe.com/news/marijuana/2019/10/10/more-senators-are-demanding-fda-speed-cbd-regulations/r1he975ngiz2P7itOESryI/story.html
(7) https://www.fda.gov/news-events/public-health-focus/warning-letters-and-test-results-cannabidiol-related-products
This website contains general information about medical conditions and treatments. The information is not advice, and should not be treated as such.
The information in this article is intended for informational purposes only and not intended to diagnosis, cure, or treat any healthcare issue. 
Our products have not been approved by the FDA and should not be considered for use as a nutritional supplement.
Please consult your doctor or other appropriate medical professional before adding CBD or any of our products to your routine.