CBD For Acne & Anti-Aging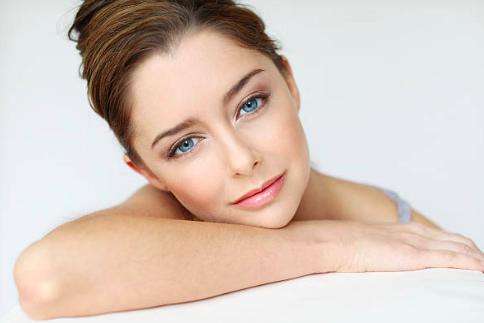 Cannabis is known for its anti-inflammatory and antioxidant properties, so it's not a surprise the plant may potentially aid with skin conditions. After all, our skin is the largest organ on our body! Our endocannabinoid system consists of many cannabinoid receptors, with a large amount of them found in the skin. Molecules in cannabis interact with the endocannabinoids and create positive effects.
CBD Oil for Acne
Acne is an inflammatory condition. CBD's soothing properties may help diminish breakouts and reduce redness by calming the skin. CBD also has been shown to decrease excessive oil production in a person's skin, which will offset some triggers of acne (1). CBD soothes and calms sensitive skin and research has shown promising results that CBD could help stifle the triggers of some skin conditions like psoriasis and eczema and help to normalize it. The American Academy of Dermatology reports that 50 million Americans are affected by acne annually (2).
There are dozens of options to try, from over the counter creams and face washes, to prescription ointments and even pills. For some, success is reached in their first try with a new medication but for others, it may take a while to find the right product.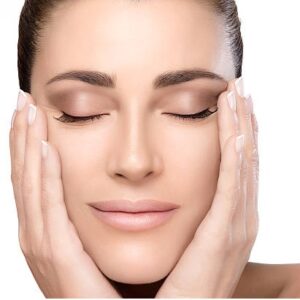 CBD Oil for Anti-Aging and Wrinkles
With CBD's antioxidant properties, the visible signs of aging skin is lessened by CBD, reducing inflammation and damage done by free radicals and environmental conditions that affect how our skin looks and behaves as we get older. Conditions like sun exposure, lifestyle choices, and allergens, outside pollution, diet and health. These add to the loss of elasticity and collagen, which leads to fragile and paper-thin skin, sun spots, deep lines and discoloration.
CBD anti-aging creams could be the answer to aging skin. Some studies have shown that CBD is capable of reversing signs of aging. CBD is a powerful antioxidant and with its anti-inflammatory properties, CBD helps to relax the skin and calm it down so that all the fine lines and wrinkles aren't as obvious.
There are many products with CBD that are specifically made to target skin health and anti-aging. CBD creams and ointments are successful and can be applied directly to the areas needed most. There are tinctures that can be added to favorite foods or drinks.
Visit our online store to find the Enhanced Health Product that is right for you!
SOURCES
(1) https://www.medicalnewstoday.com/articles/324689.php#does-it-work
(2) https://www.aad.org/media/stats-numbers
This website contains general information about medical conditions and treatments. The information is not advice, and should not be treated as such.
The information in this article is intended for informational purposes only and not intended to diagnosis, cure, or treat any healthcare issue. 
Our products have not been approved by the FDA and should not be considered for use as a nutritional supplement.
Please consult your doctor or other appropriate medical professional before adding CBD or any of our products to your routine.